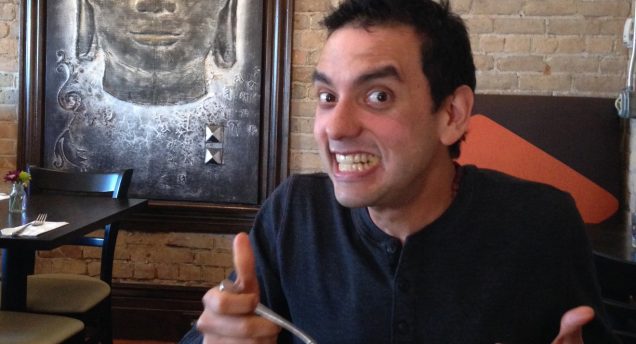 My friend Jordan Guernsey passed away on December 8th. He was 30 years old. Yes, way too young. As Jordan was in very late stages of melanoma, he agreed to this private interview in his home as a way to further his legacy and share some of his insights with the world.
As a Maverick1000 member, together we've travelled all over the globe from the Ice hotel in Sweden to helping orphans in Haiti.
The conversations we've shared over the years were intensively powerful and enlightening including why he looked at cancer as a gift!!!
After getting the news from his wife, I cried twice yesterday. The first time out of joy, believe it or not, for him opening his eyes in a new way this morning. And I cried again as I re-listened to the interview hearing his answer again to the question of the message he most wanted his kids to know. My heart goes out to his wonderful kids and his loving wife, Paola.
I've never actually re-listened in full to any of the interviews I've done including some of the biggest icons and business celebrities. It was an emotional outpouring tuning back in to Jordan's wisdom again. I know after listening or reading the transcript, you can't help but walk away inspired and changed. On our private page for Maverick members there continues to be an outpouring of stories on how he's touched so many lives from the deep conversations to incredible fun together.
As the interview finished, the next song in iTunes that 'randomly' came on after the was from an album called 'Light Inside You'. I thought it was appropriate for the name of the interview since Jordan really did have a light inside.
I truly respect him as an entrepreneur but also one of the most beloved men I've had the honor of knowing. It was, and still is, my absolute privilege and joy to be able to bring this forth. After my time with Jordan I drew this in my journal from our final conversation.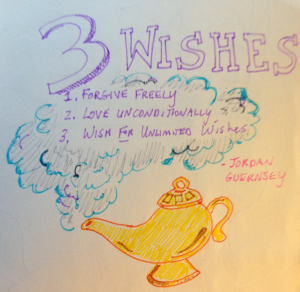 Please share this with others. I am not copyrighting this work and you are welcome to put it out (but please keep it complete).
https://s3.amazonaws.com/maverickyanik/YanikJordaninterview-AudioOptimized.mp3
You can get the transcription here: JordanGuernseyLightInside
Update:
I added a new page from my CosmicJournal.com (feel free to share this page if you like).