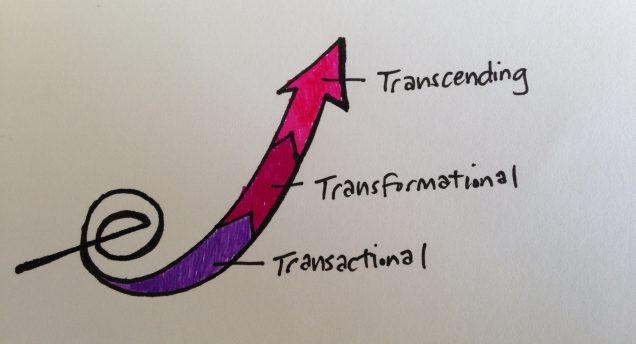 At the Underground® I was super excited to share 2 brand new presentations. The first on Community Code 2.0: Creating Tribes of Beloved Brand Builders and my closing keynote on Evolved Enterprise™. It was truly an honor to receive a standing ovation for the material. I'm really excited to explore this further and make it one of my next books. (I even had attendees coming up afterwards saying they almost cried watching this presentation, and that's never happened before!)
I believe there is a shift going on, and I predict that businesses without a core IMPACT will be at a competitive disadvantage in 4-7 years (or less).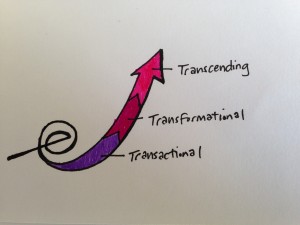 I'm calling it Evolved Enterprise™ and it's the notion that business in the 21st century can be leveraged as a multiplier for good…co-creating something great. The Evolved Enterprise™ serves all stakeholders delivering an exceptional customer experience, team alignment, cause-related impact, greater meaning and even increased profits!
I think the message is so important I'm posting the whole presentation here along with a quick recap and some doodles…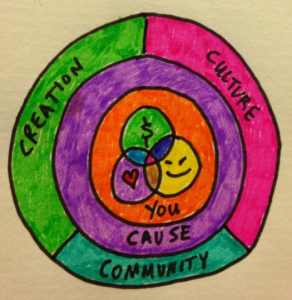 The Evolved Enterprise™ is a way to go from simply a transactional business to a transformational one and even a transcending business.
It's about creating a venture that authentically comes straight from your true essence, wrapped around a meaningful Cause (your WHY or impact) and then develops the Community, Culture and Creation itself.
And the most interesting part is all of this is actually good for business in all ways. Take a look at this graph showing companies featured in the Firms of Endearment book vs. the S&P 500: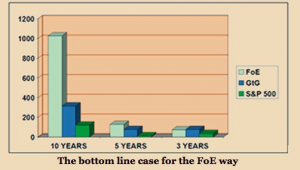 That's pretty solid, right?
There's new research I see consistently about customers having a preference to buy a product that creates an impact in some way. Check out the presentation for lots of examples of you can re-invent business as usual. Please leave a comment with your thoughts or share the message if you feel moved by it.