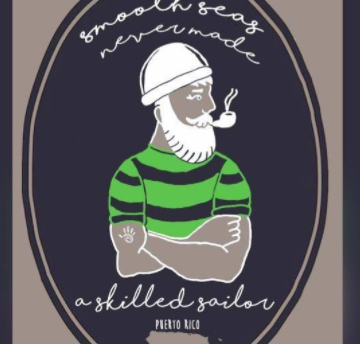 We've just returned from a magical and impactful Maverick Summit in Puerto Rico.
I don't really believe in coincidences. At Camp Maverick, we coined the term "Synchro-Maverick-nicity." I'd say this qualifies…
We were already scheduled to host this year's Summit in San Juan and while the hotel allowed us to get out of our contract – we decided that instead of canceling we were going to do what Mavericks do best; show up and make a difference to catalyze change with the entrepreneurs and business leaders there.
Puerto Rico Summit was a wonderful way to cap off our Impact this year.
On day 1, we held a powerful and insightful full day seminar with about 30 local business leaders on revised theme of "Overcoming Adversity and Rising Stronger."
It was a REAL conversation that struck deep about how to work through any challenges we all face…health, financial, business, etc. Stories of surviving and thriving after catastrophic accidents, suicide attempts, business collapses, natural disasters, crooked business partners and more. One attendee shared with me this was the first business event, in his words, that had ever felt "real" and "genuine."
Maverick members and local Puerto Rican business leaders gathering to overcome adversity and rise stronger

Guillermo Paz, one of the local Puerto Rican business leaders conducting a session on  Stillness and thought power in the midst of turmoil
One of my favorite quotes of the day from my friend Hal Elrod:
"Every negative emotion is self created by the degree of resistance to reality."
He also shared his "5-minute rule" that related to this, basically you get 5 minutes to whine and complain but then that's it. Then you fully accept the situation. Hal also had some great questions to consider as you're going through this:
What am I supposed to learn here?

What am I destined to become as I go through this?

Who can I serve with this experience?
Really powerful and puts the focus on a greater meaning.
In Viktor Frankl's iconic book Man's Search for Meaning, the idea of finding a deeper WHY or meaning allows you to deal with any how. For Frankl that was being held captive in a German concentration camp.
I truly believe we grow through joy or pain. And in many cases "pain" is an even greater teacher once you get an elevated view of the situation. I think if you looked back on your own life you'd agree. In the opening session I shared the idea that we cannot control circumstance but we can control our own reaction. And that means the following:
emotions

judgments

creativity

actions

beliefs

decisions
It's in the moments in between stimulus and response that define who we are.
More Ways to Help Puerto Rico
Some of the local entrepreneurs gave us their "elevator pitch" of 3 things they know will move the needle on their business right now – post Hurricane Maria. These could be key resources, connections, investments, etc. While we were able to make quite a few direction connections from the attendees there and Mavericks but we know there's still more. Please watch (and share) these videos with your network to help make a big difference in Puerto Rico. https://maverick1000.com/puertorico/
Day 2 "Pop-in"
On Day 2, Mavericks had our own deep and vulnerable conversations on this same theme until this guy dropped in and interrupted us!
Richard came by to share a few of his own lessons of overcoming adversity as they've been incredibly hard hit by Hurricane Irma on his island home in the BVIs. Richard wanted to share his appreciation for our work earlier in the year for that Hurricane relief too with so many Mavericks going above and beyond!
One interesting echo from Day 1 was Richard sharing his own view that as the leader our emotional state sets the tone for the rest of your organization. So he makes it a point to be that optimistic, positive force that the rest of the team can rally around. We had just talked about that topic on day 1, mentioning my friend Chip Conley's book, Emotional Equations. He said CEOs are not Chief Executive Officers but Chief Emotional Officers.
For instance a few years back when the Great House on Necker was destroyed by lightning, he gathered everyone together the next morning to dream and imagine how to make the next building even better. Our group was one of the first to stay in the new Great House after it was re-built and they did an incredible job of keeping the old feel of it but adding incredible new elements like a hot tub up in the crow's nest. Richard was thinking along the same lines after this disaster too. He mentioned maybe turning his tennis courts into a disco at night or something else cool.
Impact Delivered
I had many members share that Puerto Rico was incredible because of the deep impact and work we did there. And it didn't stop with our brain power and mentoring because we also delivered on-the-ground aid.
Later in the day we went out into the mountains to communities still without water to deliver direct help. We were able to source 200 gravity based water filters for different communities that still hadn't been able to have clean water 2 months after the storm. (And thanks to the generosity of Mavericks Todd Tzeng, Gary Nealon and Steve Little we were able to deliver even more immediate aid after we left and to more remote areas we couldn't get to. Thank you!)
The act of service and giving always makes you feel good. It's truly amazing how we are hard-wired this way as humans.
We had intentionally worked on making a real impact with this Summit. That meant using our dollars in the local community as much as possible…from our vendors, apparel, entertainment, etc. One out-of-the-way stop was to visit a young entrepreneur known as the "Coconut King" to learn about surviving on coconuts for shelter and nourishment. I'm proud to say I can add a new bullet to my resume; #1 coconut tree climber!
Exploring Puerto Rico
Day 3 was about the experience and having a bit of fun and adventure…
The group split and I was in the Rainforest Adventure tours with Rocalize outfitters. We climbed up river throughout a gorgeous crystal clear stream and then at the top finally rappelling down an 80 ft waterfall and a few zip lines along the way. It was great!
We were the very first tour group since Hurricane Maria and that really made it special to continue supporting the tourism industry and show our support. Spread the word about Puerto Rico being open for business and tourism again. Happy to report several Mavericks posted on TripAdvisor and that helps in a big way too.
Near the end of the tour, one of our guides, Jacob, pointed out there was a slippery inclined rock we could slide down. I decided to go headfirst with some speed. Bad idea! Jacob leaped across the water to help shield me from hitting the rocks at the bottom with my noggin!
Full Moon in Perfect Timing
After everyone returned we held a full moon ceremony on the beach. The weather was looking iffy the whole time for this night but I don't go by the weather app anymore when we're surrounded by Maverick magic!
The ceremony was about recalling our intentions set during the sunrise yoga on the very first morning. I fell into meditation within the circle and my first thought was, "Agh…we're on the beach too early to see the moon rise." But then I just let that go and trusted. We connected to the Earth and sand on the beach and the power of the moon energy and right as we finished the moon popped out behind a few clouds.
Perfect!
I was the last one to leave because I felt called to connect to our drummer, Carlos. He told me to make sure I shared with the group that the lightning and thunder was an auspicious sign during this ceremony. It was the "Thunderbeings" acknowledging our prayers and intentions. I did see lightning just as we were wrapping up. I continued talking to Carlos for a few more minutes and as I left, literally 5 minutes later the sky opened up and started to rain. Again perfect timing. If we had been a few minutes later, we never would have seen the full moon.
One of my guiding lights for this year has been this notion of Trust. This is what I wrote in my journal at sunrise the very first morning on Necker this year (then our team turned it into this image):
I could look around at every Maverick member in that final circle and see how they are and continue growing as a "sun." Our intention to "Light 1,000 suns who can light another 1,000 more" is my guidepost for what we're building with Maverick as we move forward. The next year we are going to be focusing on consciously evolving yourself, evolving your business and creating even more impact in the world! It's going to be a fun ride!

And as it's the end of the year, I also wanted to give huge shout out to Team Green. Our small but mighty team continues making big things happen inside the 2020 EcoVerse vision.

Here are a couple highlights for me:
Evolved Enterprise hardcover book release funding an entire village of micro-entrepreneurs through Village Enterprise. (Then this created a ripple of 2 more villages being funded by Dima Kozlov on his Influex launch and Anik Singal, one of our super affiliates.)
Sinking the BVI Art Reef. The Maverick Magic of it exactly happening on our annual Necker week. A complete full circle.
Burpee challenge with Joe DeSena of Spartan and then the ripple effect of Mavericks Tom Shieh and Steve Young taking the challenge of heading to Iceland for the 24-hour Ultra championships!
Camp Maverick being acclaimed as one of the most incredible, must-attend events. You know it's good when Sally Hogshead says, "Different is better than better…and you are absolutely different!" (Note: 2018 Dates are set – May 17-19, 2018, 1 hour outside Austin, TX)

Helping accelerate $250,000.00 from the Sara Blakely Foundation to mentor and create business models for 10 social impact entrepreneurs in Atlanta…and so much more.
If you'd like to see what's on tap for 2018 schedule – check it out here.